I just completed my Christmas shopping, early for once!
Figured I'd share what I'm either getting or would love to get for Christmas.
I can't recommend Framebridge enough. I've ordered from Framebridge countless times, only via digital upload (though they do frame things you send in too!). The photo print quality is great, way better than what you would be able to get from something like a Walgreens. They have a wide selection of frames, ranging from traditional to eclectic. This year, I framed some throwback photos for my parents as a part of their Christmas gift. The process is so fast, from upload to shipping, and the prices are great given how good the product is!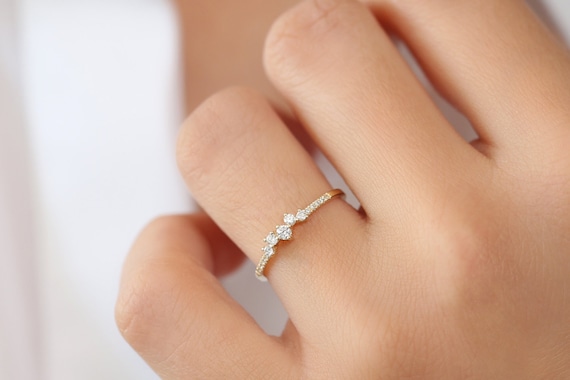 I'm fortunate to be at the point in my life where I can afford nice jewelry for myself. I love the idea of collecting little treasures to be passed down through time. I used to go through my mom's jewelry box when I was a kid, just looking at everything. With that said, I'm giving a few jewelry gifts this Christmas to my family. My mom is getting a dainty stacking ring with 5 diamonds, for the 5 people in my family. Here are a few of my favorite shops from Etsy.
I have one of these Vlando jewelry boxes myself that I bought earlier this year. They're made of wood, covered in a synthetic leather. Very sturdy, lots of little compartments inside, and a mirror and metal latch to close. This would be a great little gift for someone who has an extensive collection of jewelry.
I love getting and giving pajama sets during the holidays. A lot of places do matching sets of pajamas really well. The ones I own or have given are from Uniqlo and J. Crew.
Beurer Daylight Lamp
We just had a week stretch in Chicago we didn't see the sun at all. I definitely felt it - low energy, meh mood. If you live in the northern hemisphere and the sun sets at 4, this would be a great gift to head off acute seasonal affective disorder. I love the look of this one - it's portable, has clean lines, and would be great on an office desk. This + a bottle of vitamin D capsules would be a great combo.
Patagonia Sweater
This is what I'm getting my brother for Christmas. I know everyone has one, but I think these are so functional. They look great in the office and make a great, thin base layer in the winter. A lot of retailers do a similar fleece jacket, but I'm always happy to support Patagonia as they do a lot of
philanthropy
and donate 1% of their sales to outdoor preservation.
What are you giving to your loved ones this year?